Workplace Maven Alliance
The Workplace Maven Alliance (WMA) is a group of certified veteran Archibus Business Partners who are committed to implement the best Workplace and Facility Management solutions for our clients through collaboration by sharing knowledge and resources. 
Formed in 2018, WMA consists of 5 business partners in the US, collectively encompass hundreds of years' experience in IWMS, CAFM, CMMS, CAD and BIM, supporting products by Archibus, Autodesk, iOffice+SpaceIQ and more.  
The WMA CEOs meet weekly to review customer success drivers, solve business and technical challenges, collaborate on projects, and improve our companies individually and collectively.  Our technical teams collaborate online regularly, and conduct recurring scheduled meetings for training, exchanging knowledge, solving technical issues, all for improving our customers' success.
We are collectively committed to help you be successful with your workplace and facility management automation using our supported software products.
IMS Consulting
For more than a decade, IMS Consulting has delivered the full scope of ARCHIBUS-related services to both government and commercial clients. As a Virginia Certified Small Business, IMS Consulting provides our clients with personalized attention by experienced ARCHIBUS certified consultants.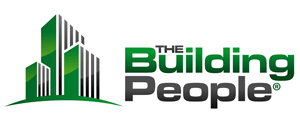 The Building People
The Building People provides innovative solutions that integrate technology, buildings, and people through strategic thought leadership and expertise. We enhance our customers' ability to build a culture that optimizes performance in the built environment.
OnLINE FM
The team at OnLINE FM brings a consultative, solution-oriented approach to solving organizational challenges. Since 1991, we have focused on the successful implementation of Integrated Workplace Management Systems (IWMS). Today, our experience extends into geospatial solutions and mobile applications for the world's rapidly changing workforce.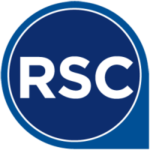 RSC
Founded in February of 2000 by Robert Stephen, RSC is a private Computer Aided Facilities Management (CAFM) consulting firm located in San Ramon and Los Angeles, California and Phoenix, Arizona.

Robotech CAD Solutions
Robotech has been providing Workplace & Facility Management solutions for over 35 years to improve our clients' space, asset and building maintenance management. We help our customers to be successful with their FM Automation using Archibus and Autodesk technology.